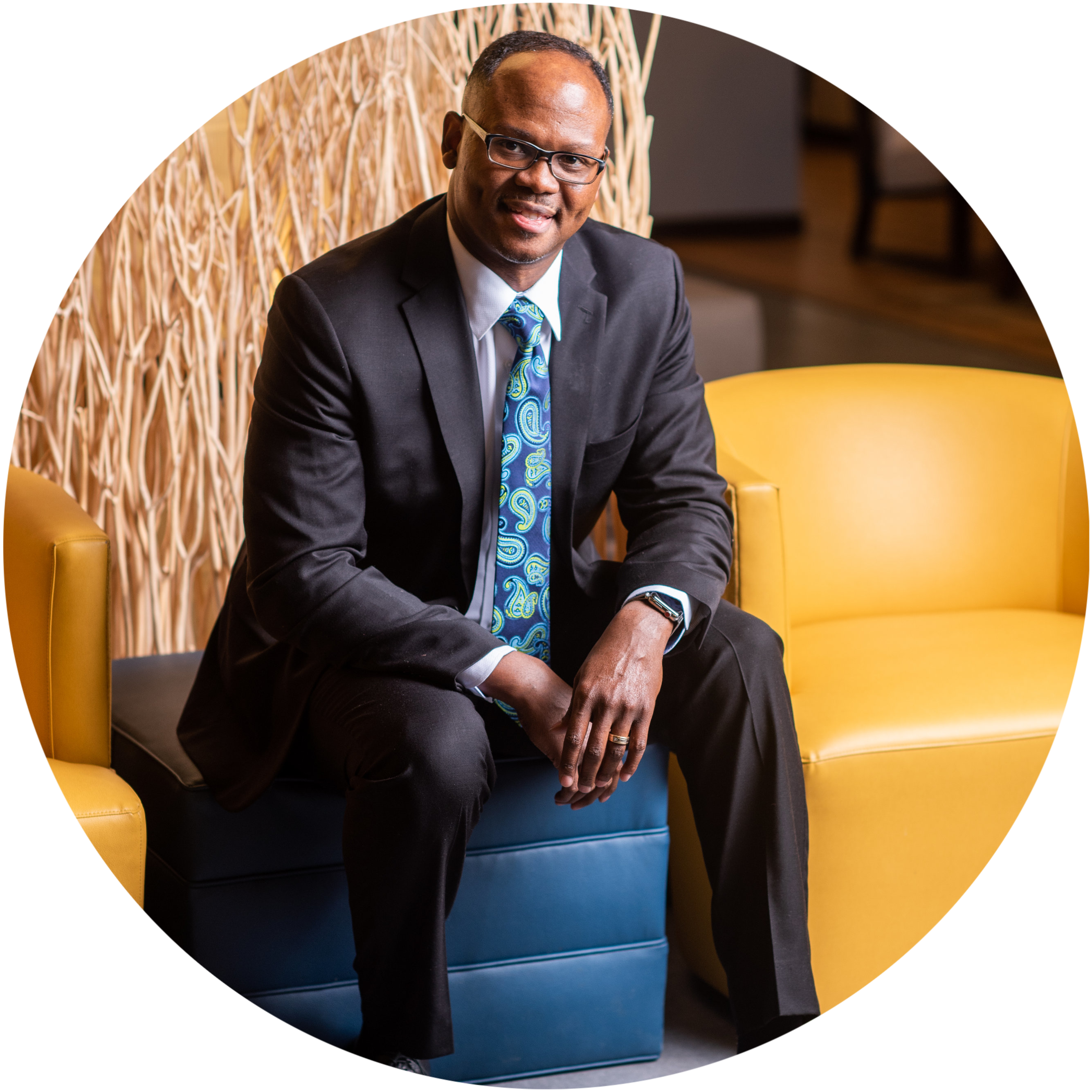 Reverend Jaimal C. Hayes is a Holy Spirit-filled senior pastor whose desire is to win souls for Jesus Christ while giving Him the Highest Praise and the Greatest Glory. As a Leadership expert, he is a skilled professional with over 18 years of financial services and 4 years of practical management experience. Rev. Hayes is an effective communicator and team-builder with strong analytical, management and organizational skills.
Having a strong legacy in ministry, Rev. Hayes is a native of Richmond, Virginia and the son of Mrs. Shirley T. Hayes and the late Rev. James W. Hayes, former Pastor of Elam Baptist Church in Charles City, VA. He has served in ministry leadership positions since 1997. Rev.Hayes was licensed to preach in September 1998 and ordained in October 2001.
From April 2002 to present, Rev. Hayes has served as the pastor of Abner Baptist Church where God has richly blessed him and the Abner Church family with new souls added into the Kingdom. Under his leadership, a new church vision was communicated and implemented; 11 new ministries were birthed, an Executive Council was created and Abner Baptist Church was established as an official voting precinct in Glen Allen, VA.
Most notably, Rev. Hayes spearheaded the organization of 5 committees to lead an unprecedented building project that increased total square footage by over 50% with the following additions and enhancements:
* Added new sanctuary
* Added new multi-purpose room
* Added new pastoral study
* Added new bathrooms
* Added new administrative office
* Extended kitchen space
* Upgraded sound system, baptismal pool and choir room
Rev. Hayes is not only a leader in ministry but in the secular arena and community. Rev. Hayes currently serves as a Vice President for a Fortune 500 bank where he is accountable for tactical planning, management and over-site of key specified advisory accounts worth over a half billion dollars in total assets. He holds several professional licenses including, FINRA Series 7 License, FINRA Series 24 License and FINRA Series 63 License.
As a lover of education, Rev. Hayes has obtained or seeks the following:
* United Theological Seminary, Dayton, OH Doctor of Ministry – currently pursing

* Virginia Union University, Richmond, VA- Samuel DeWitt Proctor School of Theology
Graduated May 2000 – Master of Divinity – Cum Laude

* University of Mary Washington, Fredericksburg, VA
Graduated May 1994 – Bachelor of Arts in Economics

* Princeton Theological Seminary, Princeton, NJ
Engle Fellow Recipient for Engle Institute of Preaching- June 14-19, 2009 – Certificate of Continuing Education
With all of the aforementioned credentials and notable mentions, Reverend Hayes is most proud of his family. Standing by his side and supporting his ministry is his wife, Lady Sherita Hayes and from their union, their children Ezra James Hayes and Elijah Zion Hayes. Reverend Hayes is also the proud father of Anami Hayes and Zemirah Hayes.